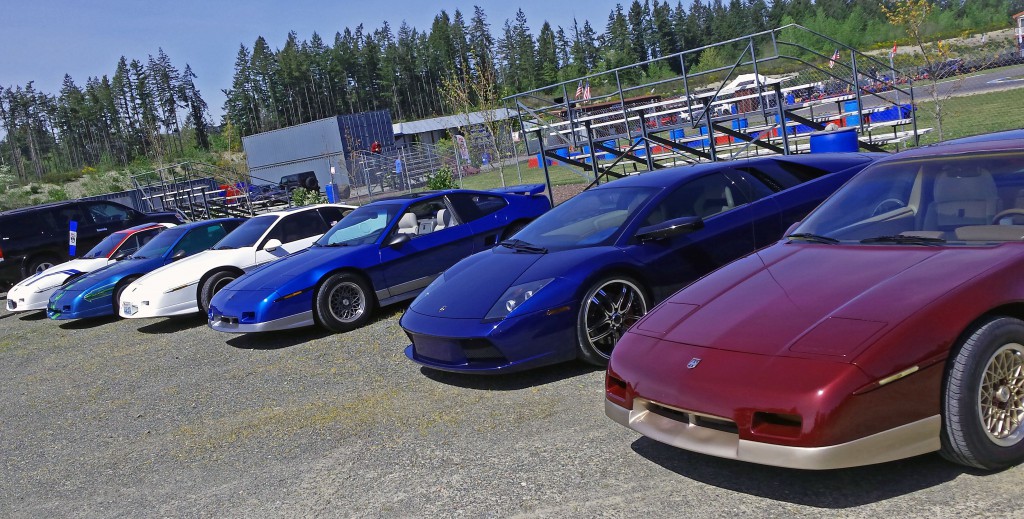 Jet City Fieros members Dave M., Loren, Brin, Don, Dan, Donna, Don, Greg, and Bob, along with guests Wyatt and Dave S. met at PGP Motorsports Park on April 16 for some racing fun in the sun.
Some sneaky types arrived early and got in a warmup race. Ahem, Loren, Brin, and Dave S…
Ready to race!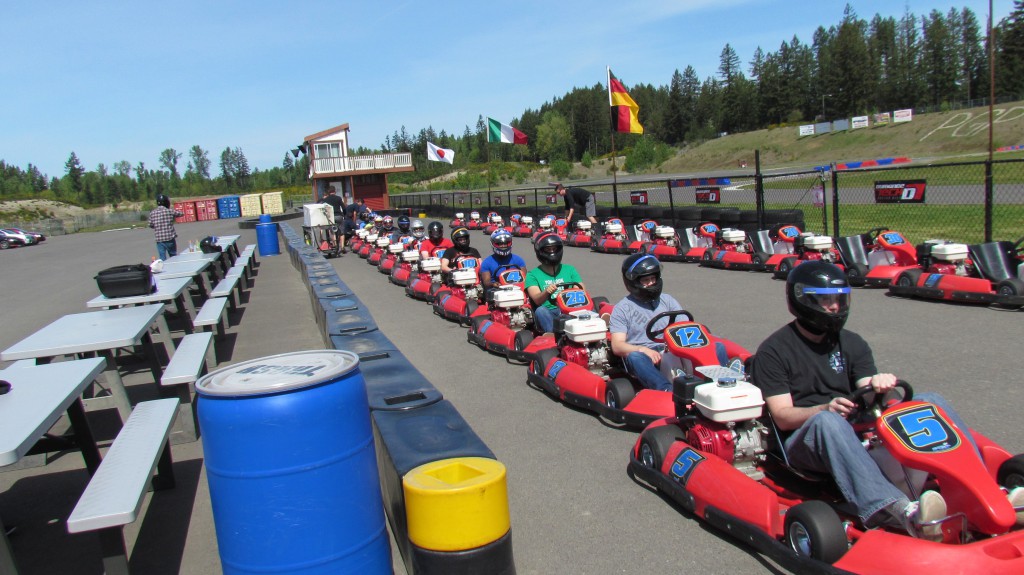 The main event featured Dave M., Loren, Brin, Donna, Bob, Wyatt, and Dave S. racing with pit and photo support from Dan, Don, and Greg. Competition was fierce, with many spins, bumps, and off-course 'excursions', including Brin putting hubby Loren off the course and Wyatt and Loren going at it against the guard rail down the back straight. First-person video provided by guest Dave S. of this race:
Brin running Loren off the course: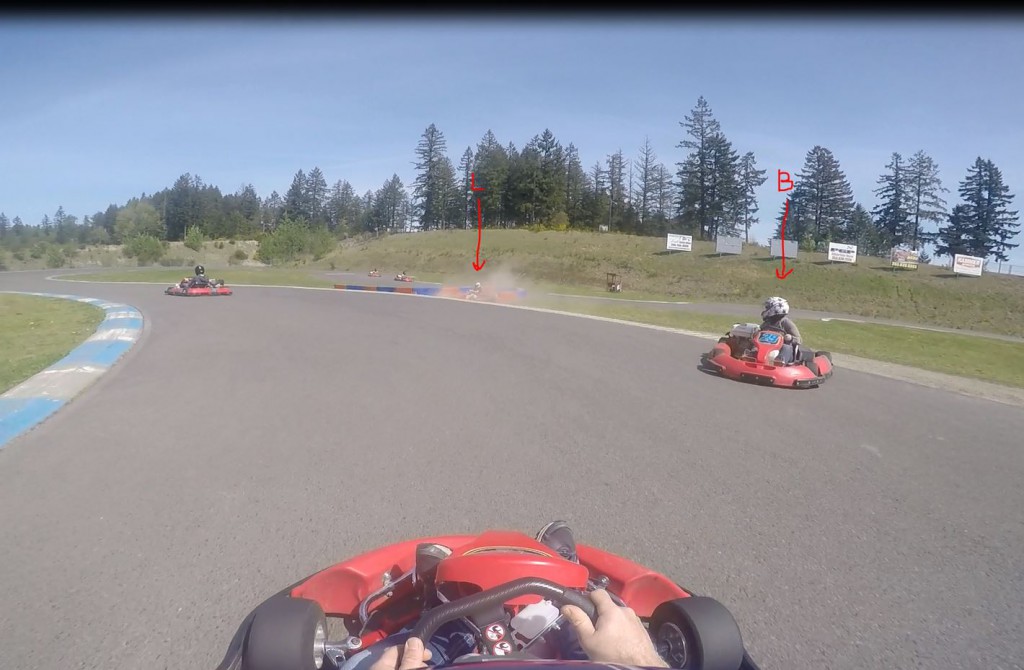 In large part due to his unsanctioned warm-up race, club VP Loren finished first amongst the JCF crew in this race, followed by Dave M, Wyatt, Dave S, Donna, and Brin.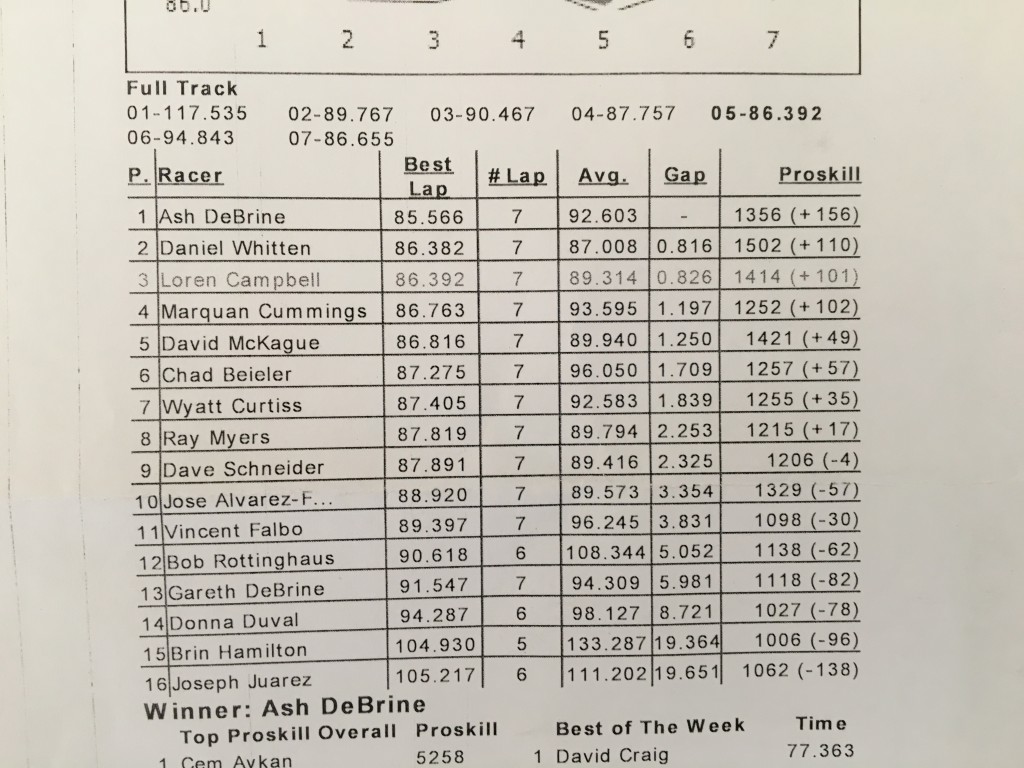 Post-race podium.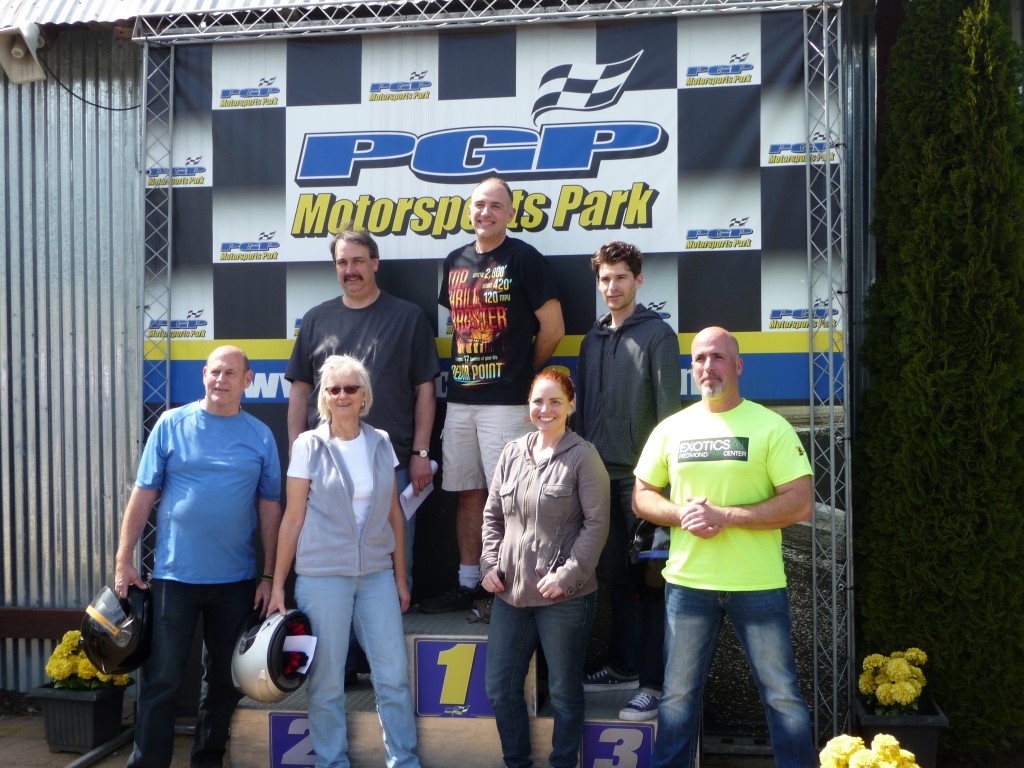 Several folks opted for an additional race, with Dave S. kindly acting as drone pilot.
After the second race the racers zipped over to the Covington Cold Stone Creamery for refreshments.